Edinburgh and pubs go hand in hand.
With a rich tradition of beer, there is certainly no shortage of quality pubs in Edinburgh, but finding the right one can be tricky.
Black Ivy is proud to provide a cosy, welcoming pub space for those wishing to enjoy a relaxing drink in Edinburgh's city centre. With a range of refreshing cocktails and quality beers on tap, Black Ivy's pub and bar area is ready and waiting to meet your needs.
Expect a warm welcome and a fun, lively atmosphere when drinking at Black Ivy's pub and bar in Bruntsfield, Edinburgh.
Contact us today to book your table in advance to avoid disappointment.
Refreshing drinks in a stylish Edinburgh Pub
Whether you're after a fresh pint in a friendly pub setting or a cold cocktail on our outdoor terrace area, the Black Ivy team will be eager to accommodate you to the best of our ability.
We have a full and varied drinks menu that you can quickly browse online.
At our Edinburgh pub you will find quality pints in a variety of flavours and types. Choose from refreshing lagers, stouts, IPAs and a rotating range of guest taps that are updated regularly.
We highly recommend sampling our delicious Tank Beer; a crisp, refreshing larger straight from our in-house tanks. Guaranteed to hit the spot on those warm summer evenings!
We also stock quality spirits, including gins, rums and vodkas. Try them with your choice of mixer or choose to sample some of our delightful cocktails with your choice of base alcohol
Our staff will be more than happy to give their own recommendations and will talk you through our extensive menu in more detail if required.
You can book a table in our Edinburgh pub and bar by calling us directly on 0131 564 1901.
Best Pub Food in Edinburgh
When visiting Black Ivy's pub in the trendy area of Bruntsfield, Edinburgh, you can choose to compliment your drinks with a selection of quality pub food.
Whether you are after some tasty nibbles from our Bar Bites menu or you wish to enjoy a full meal while you drink, our pub and bar offers some of the best pub food in Edinburgh.
Eat al-fresco on our summer terrace or chow down by the fireplace in our traditional pub space.
Check out our daytime food menu to get an idea of the quality food our pub offers.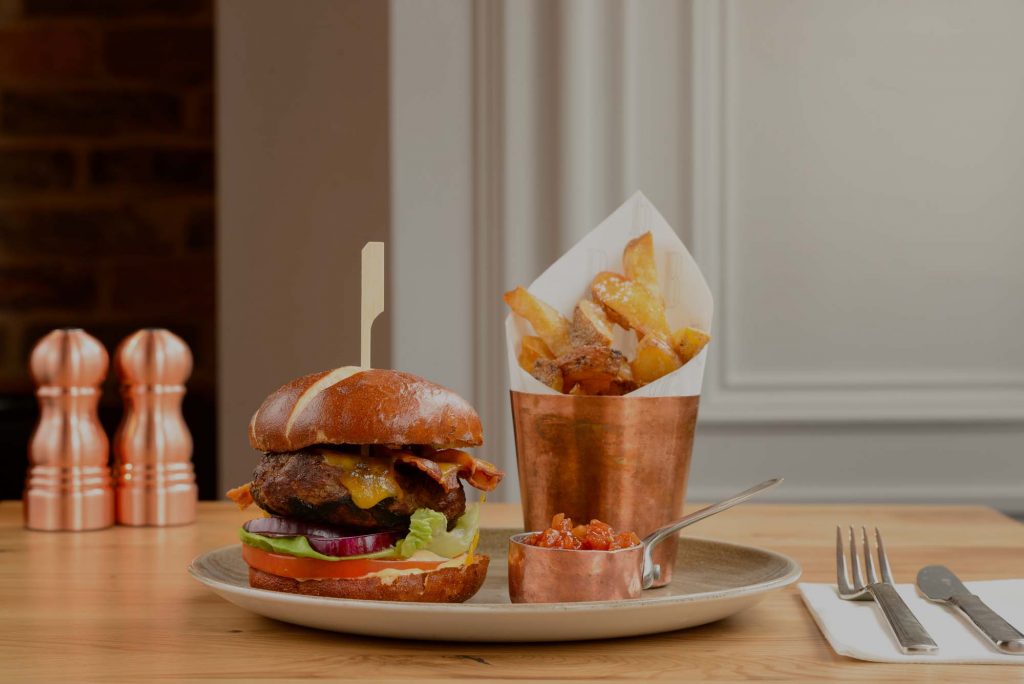 Book a table at the best pub in Edinburgh
If you would like to visit to the Black Ivy pub and bar to sample our wide range of quality drinks, you can book a table in advance via our online enquiry form. You can choose between indoor or outdoor drinks when booking online.
You can also call our bar team directly on 0131 564 1901.
Our bar is, of course, open to walk-ins, so feel free to stop by our beautiful space in Bruntsfield when looking to rest your legs after a day of touring Edinburgh. We are located only a 15 minute walk from Edinburgh's city centre.
Black Ivy looks forward to welcoming you to our traditional pub space in Edinburgh!