Edinburgh is a city renowned for its rich history, captivating architecture, and vibrant culture. It attracts tourists from all around the globe and is a staple in travel bucket lists.  
If you're considering travelling to Edinburgh, either from aboard or within the UK, it's important to find suitable accommodation that will meet your needs. Edinburgh is a fairly small city, which means city centre hotels can charge a premium for sub-par accommodation.  
This is particularly true in busy periods such as August, when the Edinburgh Fringe takes place, and during December, when the city is alight with Christmas décor and New Year vibes.  
However, if you're looking for a boutique Edinburgh hotel that is affordable, comfortable and nestled in a fantastic, trendy location just a stone's throw away from the major attractions, then this article is for you! 
Read on to find out more about what to expect at the Black Ivy Hotel & Restaurant. 
The unique charm of Black Ivy's Edinburgh hotel
Nestled in the heart of Bruntsfield, a trend neighborhood of Edinburgh, Black Ivy stands out due to our distinctive bohemian design.  
Each of our 21 bedrooms tells a unique story, providing our guests with a one-of-a-kind stay. The interiors, a blend of modern chic and classic elegance, promise to transport you to a world of luxury and style. See our room selection for yourself, with everything from budget crash pads to spacious Park View Suites.  
But Black Ivy is more than just its rooms.  
Our Edinburgh hotel also boasts a fantastic bar and restaurant, welcoming guests from 8am for a hearty breakfast and serving delectable dishes through until 10pm every day of the week!  
And for those looking to unwind after a day of exploring, our lively indoor bar remains open until 1am, setting the perfect ambiance for socialising with friends and fellow travellers. 
If live music isn't your thing, you can instead relax on our accommodating outdoor terrace, which also stays open until 1am each night. Here, guests can sip on their favourite drinks (cocktails included) under the night sky, soaking in the Edinburgh atmosphere and making travel memories that will stay with you for life.  
A tranquil stay in our Bruntsfield Hotel
Bruntsfield, one of Edinburgh's most sought-after locales, is a delightful blend of urban chic and old-world charm. 
As you stroll through its streets, you're greeted by trendy bars where mixologists craft the perfect cocktails, quaint cafes serving artisanal brews, and boutique shops showcasing the best of local and international design.  
It's a neighbourhood that buzzes with life, yet retains a certain elegance that's quintessentially Edinburgh. Read our top recommendations of the best things to do in Bruntsfield to get a better taste of what this trendy neighbourhood offers.  
The Bruntsfield Links
At the heart of Bruntsfield lies the stunning Bruntsfield Links, a parkland style golf course that adds a touch of class and elegance to the surrounding neighbourhood. This expansive green space is a testament to the city's commitment to preserving nature amidst urban development.  
And just a stone's throw away from these lush links is Black Ivy, perfectly positioned to offer guests the tranquill views of the Links combined with the vibrancy of Bruntsfield's bespoke shops and reastaurants. 
The Meadows
Adjacent to Bruntsfield Links is The Meadows, a well-known and well-used parkland that holds a special place in the hearts of Edinburgh's residents.  
On any given day, you'll find students lounging with their books, families enjoying picnics, and fitness enthusiasts jogging along its paths. The Meadows is a communal space that is easily accessible from our hotel, making it a great place for a morning stroll or a family outing during your stay. 
The best time to visit The Meadows, however, is most definitely Spring. 
You'll find rows of cherry blossom trees bursting into bloom, painting the park in shades of pink and white. This spectacle is nothing short of magical, a sight that even we at Black Ivy, despite our years of witnessing it, find ourselves in awe of year after year. If you're visiting Edinburgh in late March or April, it's a must-visit for any nature lover! 
Black Ivy's proximity to both Bruntsfield Links and The Meadows offers guests a unique experience when staying in Edinburgh. 
Our sought-after location allows our guests to immerse themself in nature's beauty, feeling miles away from the city's hustle and bustle.  
However, as we'll see in the next section, Edinburgh's major attractions are all easily accessible from our doorstep as well.  
Black Ivy: A stone's throw from Edinburgh's Old Town
While our Brunstfield location offers a perfect mix of local charm and tranquil, green spaces, we're still within easy reach of the city centre, with the historic heart of Edinburgh just a leisurely walk away. 
The walk from Black Ivy to the heart of Edinburgh's Old Town only takes around 15 minutes by foot. You can start our journey by strolling through The Meadows, breathing in the fresh air and nature. The path is clearly signposted and can be enjoyed at a gentle pace.  
Emerging from the park, you'll find yourself on the cusp of Edinburgh's Old Town. Here, history comes alive. From cobbled-stone lanes to historic buildings and famous monuments, this is the area every tourist dreams about when visiting Edinburgh.  
Despite its historic nature, Edinburgh does have a range of public transport options that can be utilised by Black Ivy guests. You can find out more about the best ways to get around Edinburgh via our blog.  
As you meander through the charming streets, the vibrant Grassmarket will begin to unfold before you, offering a fantastic mix of shops, pubs, and eateries. And of course, no visit to Edinburgh is complete without a stroll down the iconic Royal Mile, where every cobblestone and corner has a story to tell.  
At the top of Royal Mile stands Edinburgh Castle, the most famous landmark throughout the city and a must-visit for any tourist interested in the history of Scotland.  
To find out more about the best things to do in Edinburgh as a tourst, read our guide on the 12 best places to visit in the city. 
Why Black Ivy stands out as a top Edinburgh hotel
Black Ivy stands out as a fantastic choice for accommodation in Edinburgh due to our fantastic service, affordable offerings, variety of food and drink and our well-balanced location.  
From our home in Bruntsfield, guests are provided with a unique advantage that other Edinburgh hotels lack. This is the chance to experience the city's authentic charm without being ensnared in the constant bustle of the main tourist hubs.  
Staying at Black Ivy treats you to a more genuine slice of Edinburgh, where local cafes and boutique shops paint a vibrant picture of everyday life. 
Adding to our allure is the practicality of our on-street parking. For those journeying to Edinburgh by car, this convenience is invaluable. The city centre is notorious for being difficult to park in, but at Black Ivy you can safely and securely park nearby, utilising our residential location.   
With all that being said, what truly sets Black Ivy apart is our commitment to excellence, delivered with a touch of informality.  
Every corner of our boutique hotel, from our bohemian rooms to the lively bar, exudes style without pretension. It's this blend of luxury, warmth and inclusivness that has guests returning, time and again.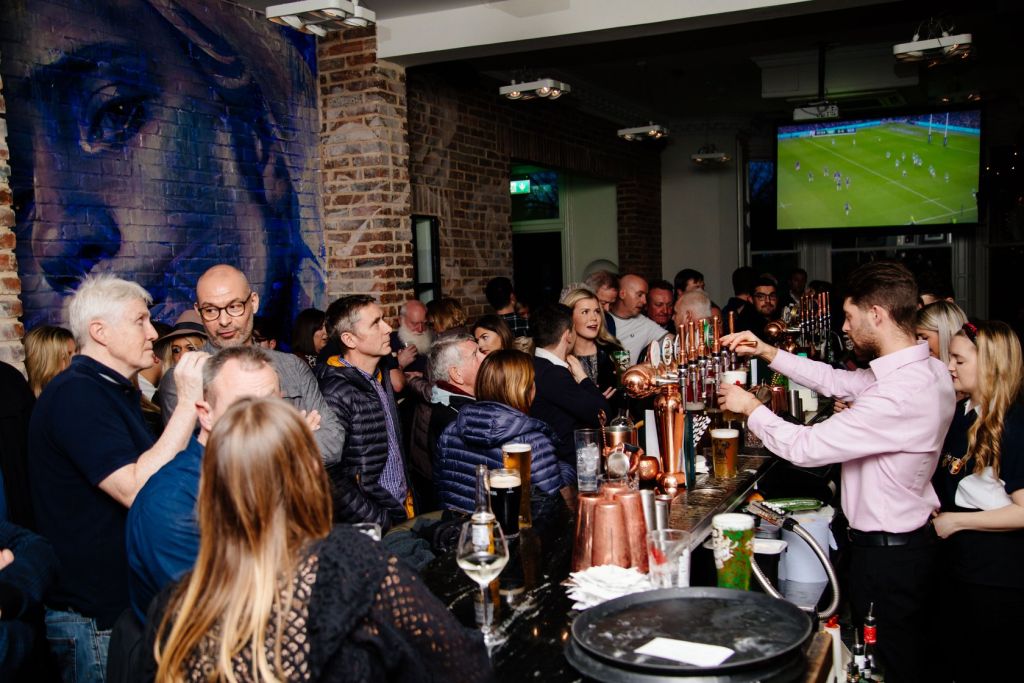 Book your stay in Edinburgh with Black Ivy
Black Ivy offers a unique blend of tranquil park views, the vibrancy of a bustling neighbourhood, and proximity to Edinburgh's historic Old Town and it's most sought-after attractions.   
Each room tells a story, each corner invites you to create memories, and each stay promises a blend of luxury, comfort, and authentic Edinburgh charm. 
Don't just visit Edinburgh, live it. Experience the city in its true essence, with Black Ivy as your home base.  
Book your stay with Black Ivy today and immerse yourself in a one-of-a-kind Edinburgh experience. 
Alternatively, if you have questions about staying with us, please get in touch and we will be more than happy to help.